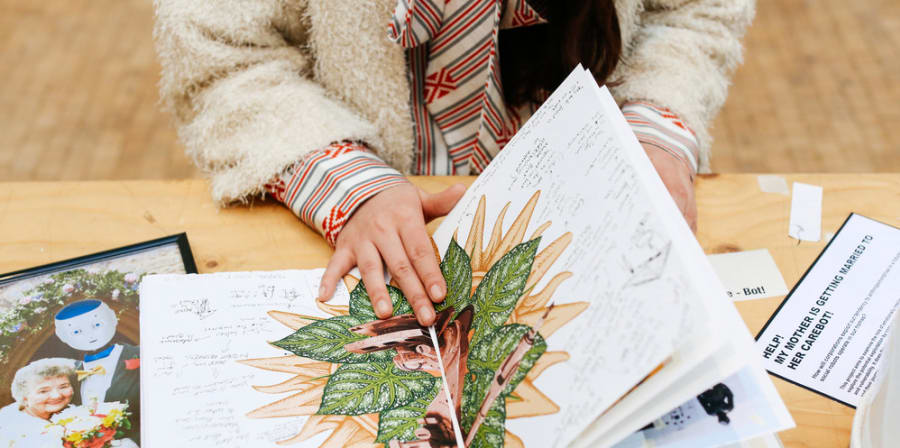 We're proud to work with more than 200 inspiring centres across the UK. We generally work with further education institutions, universities, and a few highly specialised arts and creative industry schools.
Our rigorous approval process allows us to check that centres have the facilities, staff and internal buy-in required to deliver UAL Awarding Body qualifications at a standard that will inspire, support and develop the students taking them.
Approved centres have free access to regular events and advisory visits, as well as online materials and our end of year Creative Arts Festival. These all provide opportunities to share best practice and support the development and maintenance of national standards in our qualifications.
Contact
For more information about working with us, contact our approvals team
+44 (0)20 7514 6394
+44 (0)20 7514 6382
Centre and qualification approvals
Centres wishing to deliver UAL Awarding Body qualifications must be approved before commencing delivery.
Centres must be approved specifically for every qualification they intend to deliver, and specifically for every site at which a qualification will be delivered. Existing centres found to be delivering qualifications without UAL Awarding Body approval will be subject to our Sanctions policy.
Our approval process for new centres includes the following stages:
Stage 1
Our approvals team reviews the initial enquiry form and decides whether to progress your application.
If a decision is made to progress, we will contact you to arrange a visit. The visit allows us to assess your centre's facilities, meet with staff, and discuss the qualifications you wish to deliver.
Following the visit, we write a simple report and decide whether your centre should be invited to complete the next stages of approval.
Stage 2
If we progress your application, you will be sent our full, detailed application form to complete. Your formal application will include some key information about your centre, delivery, and teaching staff.
This is reviewed and a final decision is made by our quality team on whether to approve your centre.
If your formal application is successful, you will be sent an agreement for signature and invited to forthcoming support events.
Before we can get started
Approval to run our qualifications is not granted or implied until completion of the final stages of this process, and until a centre agreement has been signed by both parties.
Centres already offering some of our qualifications will still require approval to run new qualifications, qualifications at a different level, subject area, or qualifications at new delivery sites.
We are keen to support flexible delivery arrangements where possible but have strict criteria regarding the delivery or award of any qualifications through subcontractors. Please clearly indicate any such arrangements in your enquiries and applications so that we can offer guidance.
Deadline for applications
For centres wishing to commence delivery of our qualifications in the next academic year, our approvals window will open from October to June. Please get in touch with our Approvals Team by emailing approvals.awarding@arts.ac.uk to request an initial enquiry form. There are no costs associated with the approval process.
Events and training
Centres approved to deliver UAL Awarding Body qualifications benefit from our annual programme of free events. The following events are designed to support centres with qualification delivery and moderation.