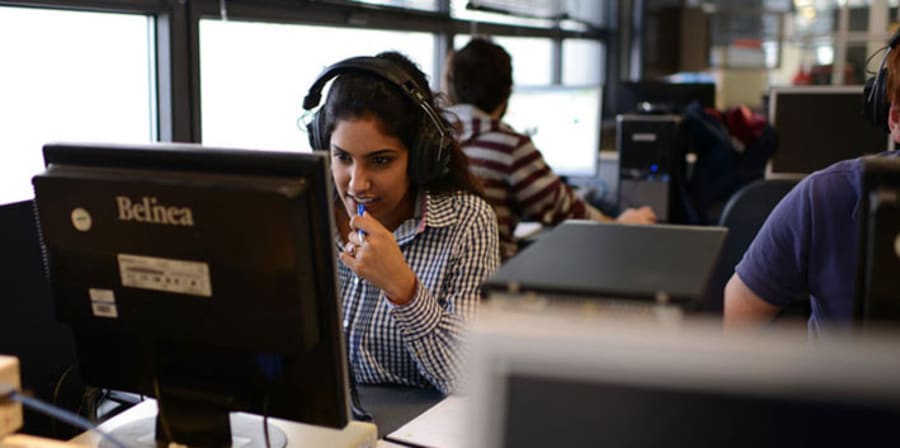 Learn how to effectively plan essays and manage your citations with mind mapping and referencing tools.
Mind mapping tools
Inspiration
Inspiration is a visual tool that helps you to:
brainstorm ideas for essay writing
plan your term
keep track of your resources by linking to them from your mind map
You can export the mind map to Word, PowerPoint or PDF.
There is an Inspiration LibGuide that explains how to use Inspiration. The Inspiration introductory video on the Inspiration website provides an overview of its functions. Sign up to the Wyvern Training Portal by contacting the Assistive Technology Coordinator: assistive.technology@arts.ac.uk and requesting free access to Wyvern. They provide excellent training videos on how to use Inspiration on a Mac or a PC.
MindView
MindView (on UAL PCs only) can be used for:
brainstorming essays and dissertations
keeping track of your resources
adding references
planning your tasks over time using the timeline and Gant chart
You can export your mind map to Word, PowerPoint or PDF.
There is a mind mapping LibGuide (click on the MindView Tab) that explains how to use MindView. The MindView QuickStart tutorial is available on the MindView web pages. Training videos are available from MindView Wyvern Training Tutorials (request a free account by emailing: assistive.technology@arts.ac.uk).
There is a MindView student discount available if you want to buy your own copy.
Xmind
Xmind is a free mind mapping software that you can use on tablets and phones, Macs and PCs. It is available on the Macs and PCs in our libraries and learning zones.
Referencing
Cite them Right
Cite them Right helps you:
create references and bibliographies using the Harvard referencing style.
Our library Cite them Right web pages have more information.
Zotero
Zotero is free and allows you to:
collect and organise your references.
You can download Zotero here. This video explains how to use Zotero.
How do I find the software?
On a Windows PC
Log on to the PC.
Click on the Start Menu, click on All Programs, click on Zen Works application window.
Click on Assistive Technology in the left-hand menu.
Double click on the program you want to use.
On a Mac
Log on to a Mac.
Click on Launch Pad (the rocket icon on the bottom toolbar).
Click on Self Service (you will need to login to self service)
Select Assistive Technologies from the right-hand menu.
Double click on the program you want to use.
Note: The programs can take up to 20 minutes to install if they haven't been used before on the machines.